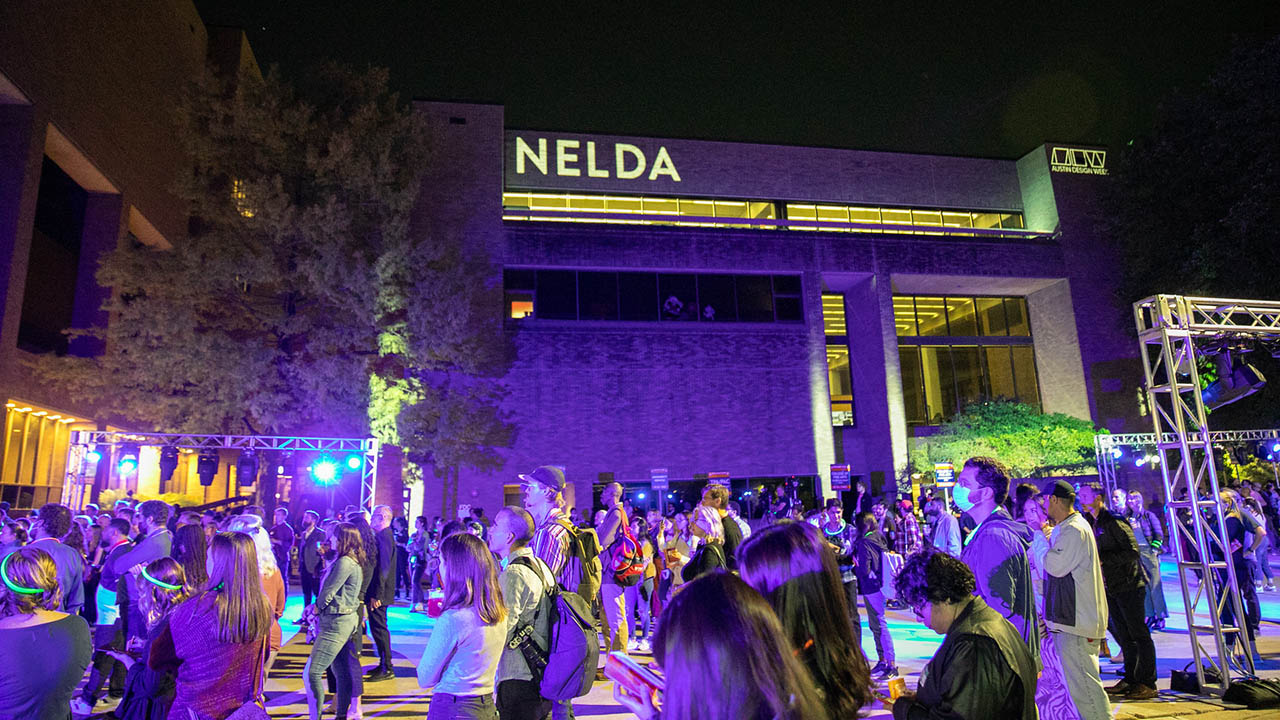 Nelda Studios hosted a fabulous kickoff for Austin Design Week 2021! We were delighted to bring creatives and designers from all over the capital city to the Doty Fine Arts Center at The University of Texas at Austin to meet and greet, plus have fun with interactive games and projection designs. The installations were all themed on the notion of "futuring" and were created by students from the School of Design and Creative Technologies. The interactive experiences ranged from immersive soundscapes and networking games, to digital art and even Golf Brawl: a remote-control car golf ball race!
Our founder, Nelda Buckman, welcomed the crowd followed by remarks from Doreen Lorenzo, Associate Dean of the School of Design and Creative Technologies and Ramón H. Rivera-Servera, Dean of The College of Fine Arts. The event was capped by keynote speaker Jake Dunagan, celebrated futurist and founder of the Institute for the Future. A pioneer of design futures, Dr. Dunagan has taught and mentored design futures students for over 10 years at leading institutions around the world, including the University of Texas' Center for Integrated Design.
It was a great start to a week of workshops, studio tours, panels, talks, installations, and interactive events centered around "futuring," challenging us to consider the role of design in improving the communities we live in and ourselves.
Founded in 2016, the annual event brings Austin designers and creative problem solvers together to network, build relationships, and spark inspiration in bringing next generation solutions to the world.