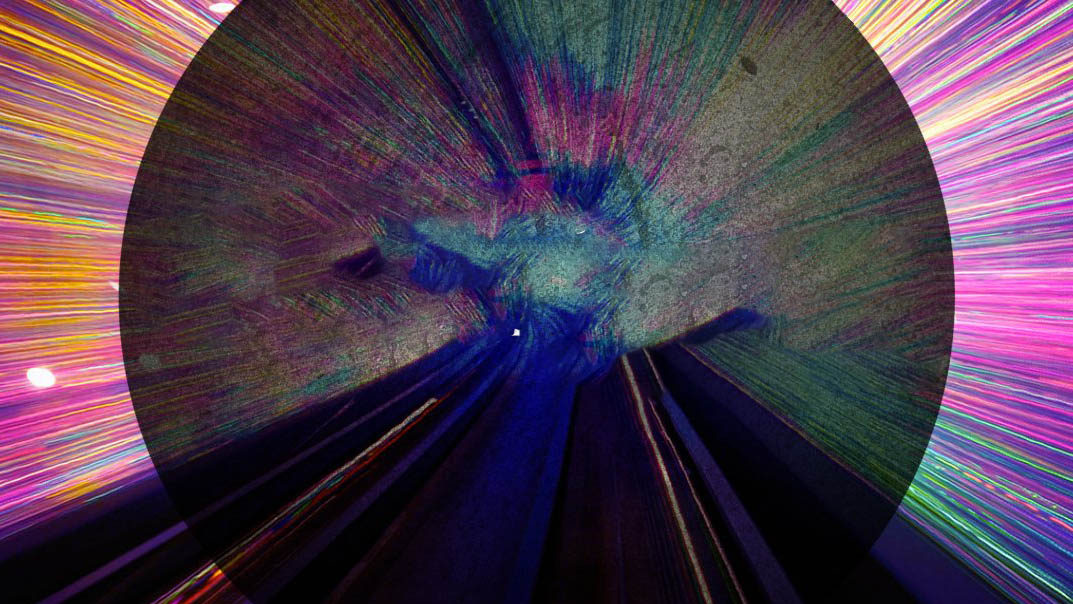 WHOOSH! Boom! Whizz! Roar! Since the dawn of the industrial revolution, cities have been vibrating with the sounds of modern transportation. The groaning chug and puff of early steam locomotives or the rattle of the Ford Model T have been replaced with the soft whirr of electric cars, the sleek whizz of bullet trains, and the roar of jet engines. Essentially, urban soundscapes have evolved along with how we get from one place to another. That's the inspiration behind Ghost Line X, an immersive sound installation sponsored by Nelda Studios. The innovative experience will be part of the annual Austin Studio Tour in the fall of 2022.
Ghost Line X is the brainchild of Rolling Ryot, a local group of immersive sound designers. They've created many buzzy sonic adventures in Austin including Rainforest Reverb, Dumpster Fire, and the spatial sound system for the Bee Cave Buzzfest. This new installation will be a large-scale multi-channel sound experience along the Pleasant Valley overpass in the Boggy Creek greenbelt. Eighteen separate channels of audio will run through 36 plus speakers along 900 ft of parkland below the overpass, accompanied by choreographed lights. The final design will be a collaborative effort among many artists from all over the world.
Seeing the full span of the bridge under the night sky with audio and lights whizzing along in concert will create quite a sound trip! Check it out this November!!