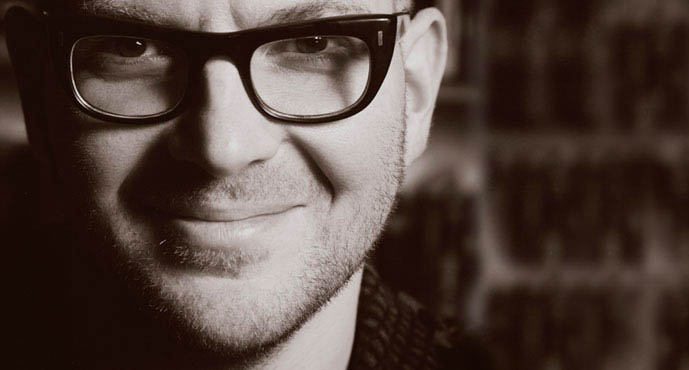 Renowned science fiction author and activist Cory Doctorow visited the University of Texas as part of the Buckman Speaker Series to share his vision for a tech-driven future that prioritizes user empowerment and autonomy. Doctorow's talk shed light on the prevailing issues with Big Tech and offered a compelling case for making tech services smaller and more accountable.
Doctorow highlighted that society is currently devoting excessive attention to making Big Tech better, rather than considering the alternative: making it smaller. Large multinational corporations have an immense influence over people's lives, but their colossal size makes them prone to mistakes that can have far-reaching consequences for billions of users across the globe. To address these concerns, Doctorow called for a paradigm shift – one that centers on technological self-determination and the freedom to choose alternative platforms.
Central to Doctorow's vision is the concept of "interoperability." This term refers to the ability of different tech platforms to communicate and interact with one another seamlessly. In essence, it enables users to switch between platforms without losing connections, data, or media. For example, someone should be able to leave a social media giant like Facebook without severing ties with friends who choose to stay behind. Similarly, switching mobile operating systems should not involve sacrificing access to essential apps and content.
Doctorow underscored that achieving interoperability is not something Big Tech will willingly provide. Instead, it requires proactive efforts from regulators and policymakers to create and enforce rules that ensure fair competition and user freedom.
The heart of Doctorow's message is the concept of "technological self-determination." He emphasized that relying on Big Tech to self-regulate and fix its own flaws is unrealistic and bound to fail. True empowerment can only be achieved by enabling users to control their technological experiences and freely interact with different platforms without limitations.
As we reflect on his insights, it becomes evident that reshaping the technological landscape is not just a possibility but a necessity for a better, more equitable future.
ABOUT CORY DOCTOROW:
Cory Doctorow is a science fiction author, activist and journalist. He is the author of many books, most recently RADICALIZED and WALKAWAY, science fiction for adults; CHOKEPOINT CAPITALISM, nonfiction about monopoly and creative labor markets; IN REAL LIFE, a graphic novel; and the picture book POESY THE MONSTER SLAYER. His latest novel is ATTACK SURFACE, a standalone adult sequel to LITTLE BROTHER. In 2020, he was inducted into the Canadian Science Fiction and Fantasy Hall of Fame.
CONNECT WITH CORY: